You made it here! This means that you want to be a part of something very special and make a difference in your community.
We at Matthews HELP Center are working together to help our neighbors in need. We are, as our logo expresses, "A House with a Heart."
There are many wonderful opportunities here for individuals and groups to share their talents and time. Our volunteers' kind spirits and generosity are what allow us to serve those suffering in a crisis situation. Please consider joining our mission. In return for a few hours each week volunteers receive a tremendous sense of accomplishment.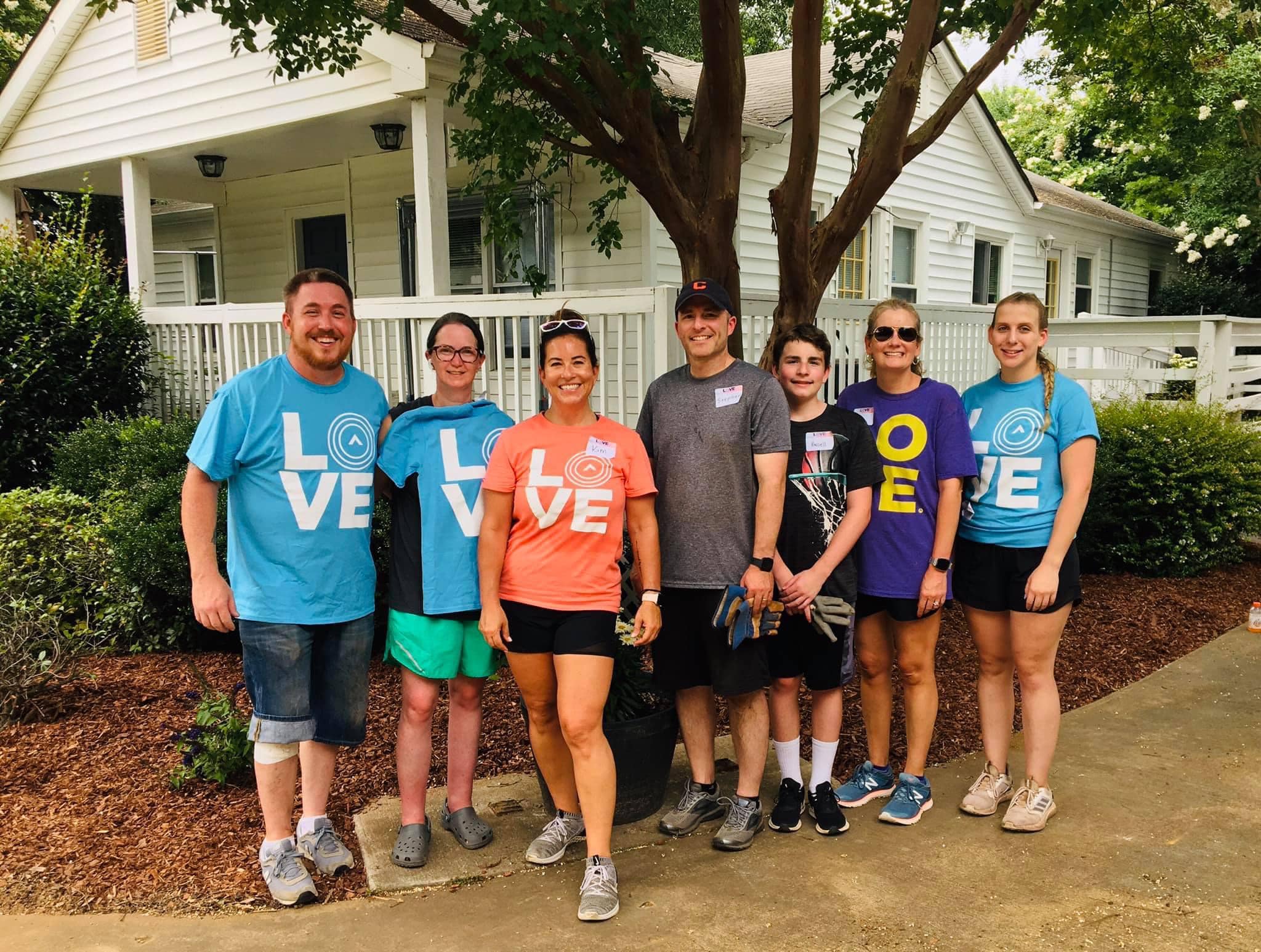 Our weekly volunteer opportunities are four-hour shifts:
Monday - Saturday
9:00 am -1:00 pm
1:00 pm - 5:00 pm
What our volunteers have to say
"It has become one of my favorite places to be. My colleagues are a joy to work with.  We take care of each other and, as a bonus, we make each other laugh! I'm doing work that is not only a gift to the community I have come to love but it is always cheerful work and lifts my spirits."
- Connie R. Housewares
"I have been working with the Matthews HELP Center for over two years. I most enjoy sorting and organizing to make sure that we only stock our shelves with the best quality items."
- Brendan C. 
BackPorch Treasures Customer Service
Greeting Customers and General Customer Service
Customer Service
Cashier
Working with Computer Cashiering (POS) System
Bagging merchandise
Lifting up to 15 pounds
Cleaning areas as needed
Standing, walking, bending for 4-hour shift
Receiving Area
Greeting donors
Accepting community donations
Helping to remove items from donor's vehicle
Sorting donations
Ability to lift 35 pounds
Working outside year-round in various types of weather
Standing, walking, bending for 4-hour shift
Inspecting and Pricing Donations
Examining and pricing donations to be sold in Backporch Treasures Thrift Boutique
Stocking shelves and racks on sales floor
Cleaning shelves and racks as needed
Requires lifting up to 35 pounds
Standing, walking, bending for 4-hour shift

Apply Now and Join The Fun!
We have approximately 170 weekly volunteers who give their time throughout the year. We also have numerous groups and organizations who come to team build and give back.
We would love to have you join our volunteer team!
Questions? Call 704-847-8383 and ask for Leslie.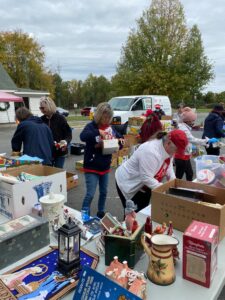 Individual Application
Matthews HELP Center seeks volunteers who can commit to a weekly 4-hour shift between Monday and Saturday. All student positions are filled through 2023. Students may check back in 2024 for future opportunities. Applicants should check their email regarding the status of their application. Thank you for your interest in serving.
Group Application (3+ Individuals)
Matthews HELP Center has group volunteer opportunities from time to time. If your group is interested in volunteering, please complete the Group Application. Once your application has been received, you will be contacted to discuss your group's interests and potential opportunities.